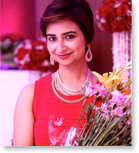 Rashmi Sharma started her career as a Creative Director for various famous shows on Indian Television. She always had a craving for doing something big, creating something of her own. Thus began the journey of Rashmi Sharma telefilms and since then there's no looking back. She is a passionate producer who personally supervises and writes all her shows.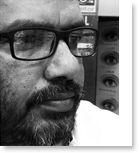 Pawan Kumar is among the most sought after television director. His vision and understanding of Television is remarkable. He is a multi talented being who looks after all aspects of the company. From the creative aspects to the production aspects, he knows it all and maintains a great balance. His farsightedness has helped the company scale great heights.
With the fire in his belly still alive and a strong grip on the nations emotional pulse he now is foraying into feature films as a creative director, where he intends to not only direct films himself but also hone young talent under the umbrella of RSF and help them tell their unique untold stories in the best possible way.